If you are searching for some best places to learn Java programming online then you have landed at right place. In this article we will share 11 Best Websites to Learn Java For FREE in 2023.
Java is a most popular and demanding programming language to develop web and mobile applications. It is a more secure, platform independent, easy to learn programming language.
When we start learning Java by ourselves then these questions come to our mind and I am pretty sure you are also stuck on these questions-
Which is the best free online Java learning place?
Which are the best websites to learn Java online for Free?
Can I learn Java online for free?
So to sort out all these queries we are going to see some best website to learn Java for beginners as well as advanced Java programmer.
If you are a newbie and wants to learn Java online in free then don't worry there are various resources through which you can learn Java online very easily. These online Java Learning platforms provide various courses for the beginners, advanced, and expert Java developers. If you are already a Java professional then also you can update your Java skills through these sites.
So without wasting time lets know 11 Best Websites to Learn Java For Free.
11 Best Websites to Learn Java For Free in 2023
1. Udemy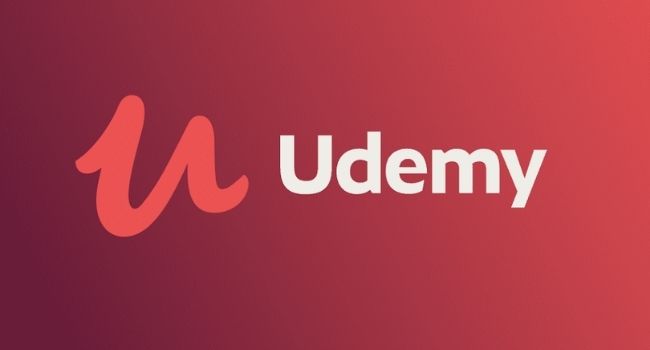 Udemy is one of the best and popular platform to learn Java or any other programming languages online. It provides lots of free courses as well as paid courses.
Udemy offers around 58 Java free courses online and if you want to become premium member then invest some money up to $11, you can access 736 courses. These courses are for all the levels of Java programmer whether they are beginners, intermediates or expert.
To Enroll for the FREE Java courses on the Udemy platform, follow the below steps.
Visit the website www.udemy.com and then sign up for an account.
Now search "Java programming" to find the courses related to Java programming on Udemy.
Now at the left sidebar, under the Price section, tick mark on the FREE.
Now you will be provided with all the FREE courses available on the Udemy platform related to Java Programming, and you can Enroll them for absolutely FREE.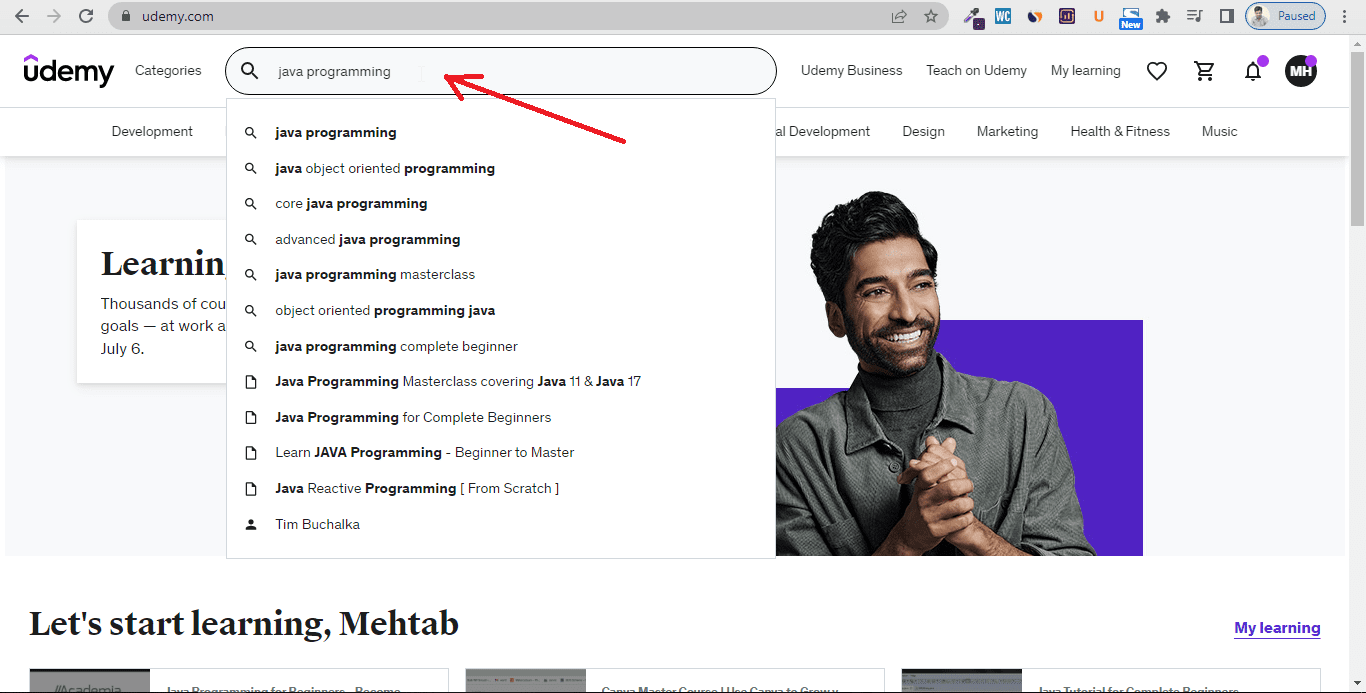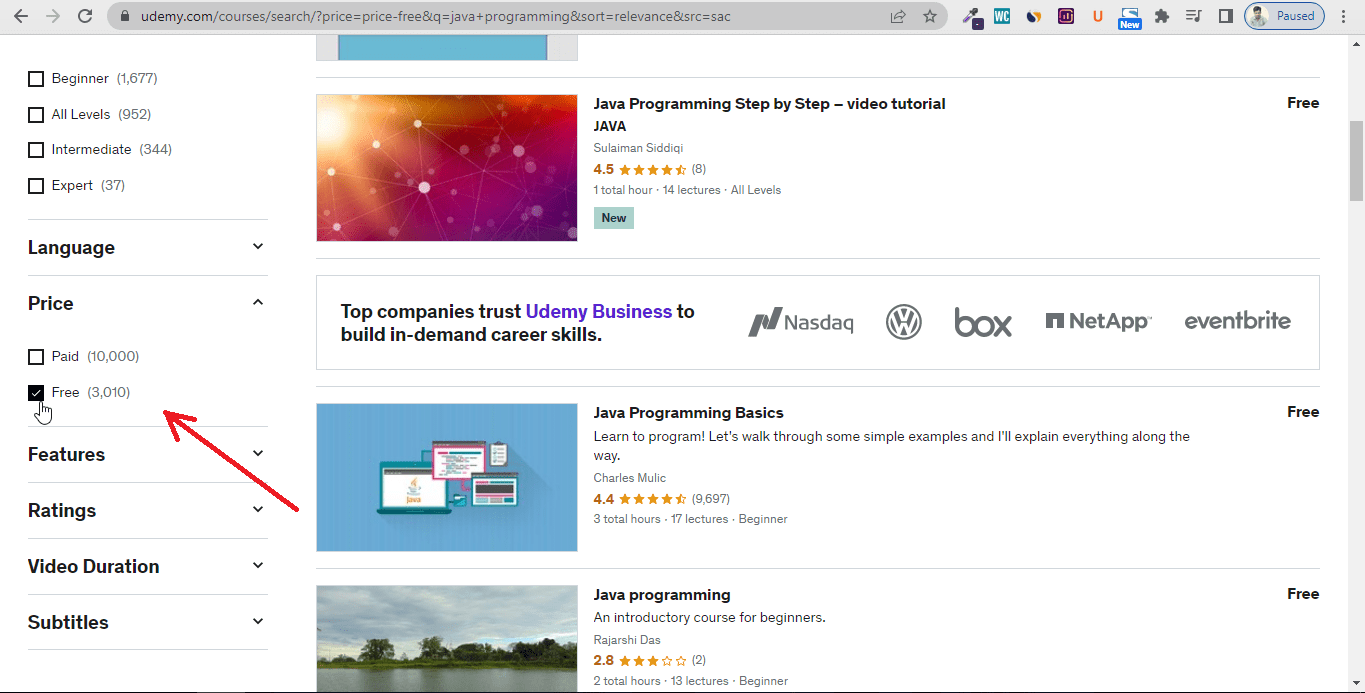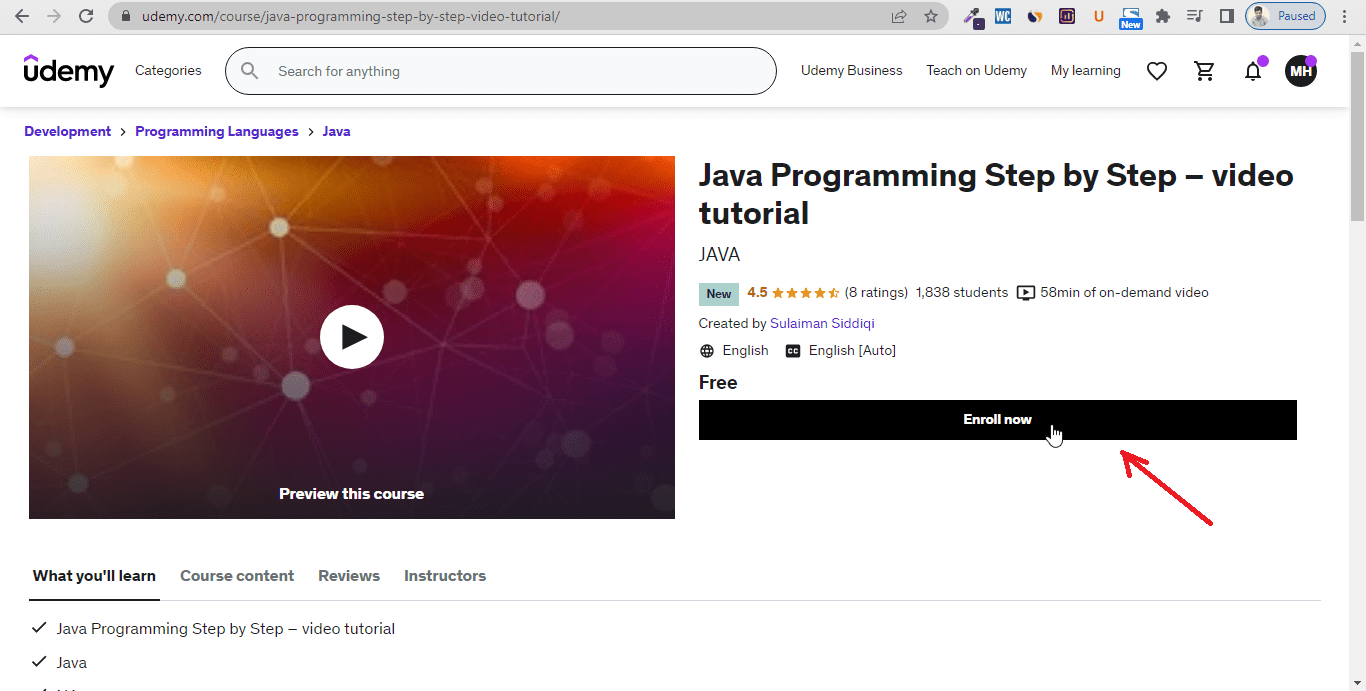 Udemy video lectures provide a comprehensive approach to the Java language so that you can learn Java very easily and quickly. These courses are designed to teach the concepts of Java in a much simpler and easier way as compared to the other tutorials.
Some of the pros of using Udemy are as follows.
Affordable – Udemy courses are affordable, starting at $11.99 and go up to $199.99.
Lifetime Access – Udemy will give you access to each course you've bought for life.
Free Courses –  It offers free courses for each topic you want to learn.
30-day Refund Policy – If you are unhappy and unsatisfied with the courses you have purchased, then all eligible coursed purchased on Udemy can be refunded within 30 days.
Certificate at Completion – When you complete a paid Udemy course, you will receive a certificate of completion.
You just have to signup on the Udemy to access the courses available on this online platform. So in my opinion Udemy is a Best Site To learn Java online Free.
2. Coursera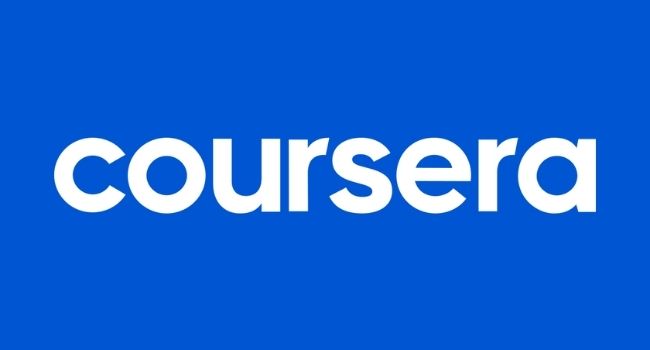 Coursera is a top most online platform to learn anything online. This platform offers world-class Professional Certificates and degrees. Coursera collaborates with 200+ leading universities and companies such as Google, IBM, Stanford, ISB etc. to provide best online learning materials.
So Coursera provides a lot of free Java programming courses. You can enroll yourself to these courses to learn Java online for free. These free online Java courses are instructed by the instructors of world's top universities and companies.
The best thing of Java video courses on Coursera is that they are available in various languages such as English, Russian, Spanish, French etc. Additionally the videos have subtitle support so that you can play subtitles in multiple languages such as Vietnamese, German, Turkish, Korean, Spanish and many others.
Coursera also offers certificates at the end of completion of courses so it is an extra benefit. So if you want to learn Java programming language online for free by top class instructors then must enroll in free Java courses available on Coursera.
3. Codecademy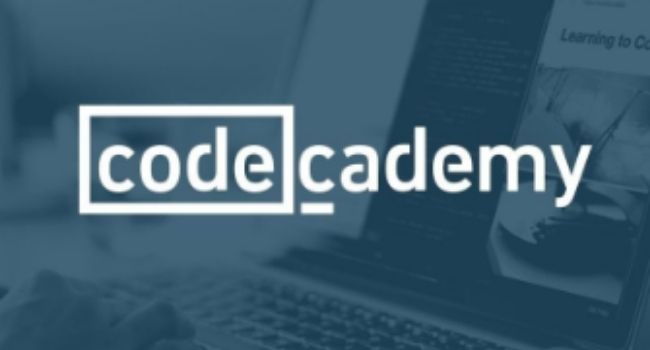 Codecademy is an another popular website where you can learn Java programming as well as other programming languages online for free. They provide interactive way of learning that means you can engage during the learning.
This website not only provide study materials but also provide online IDE or Java Editor where you can not only code but also checks your program by running and debugging it. If you are a complete beginner in Java then I think you should start learning Java on this website.
They offers Java courses only for beginners and advanced learners not for experts. They teaches all the basic and advance concepts of Java as well as they also offers to work on different projects like creating calculators and many more.
To get started with Java programming courses on Codecademy, Enroll here.
4. Tutorials Point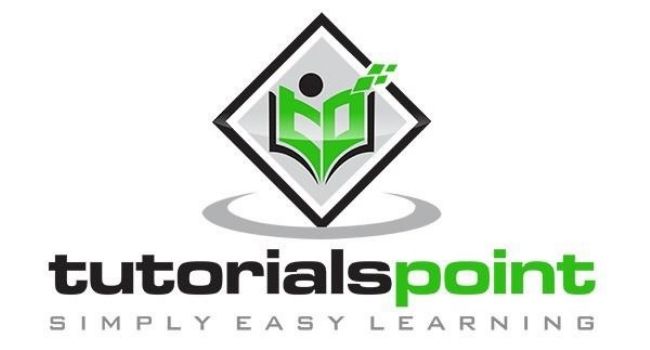 Tutorials Point is one of the popular website among programmers. 40 million readers read 100 million pages every month on this website.
This site have many free programming contents and resources from which anyone can learn programming very easily. This website provides various Java courses for free. This website offers contents for all Java programmers whether they are beginner, advanced or expert in Java.
The website has step-by-step explanations along with working examples, which I find very helpful. As a Java programmer I have learnt a lot of Java coding concepts through this website. This site also provides some paid courses and e-books in very cheap price.
Click here to get started with Java Programming on Tutorials Point for FREE.
5. W3 Schools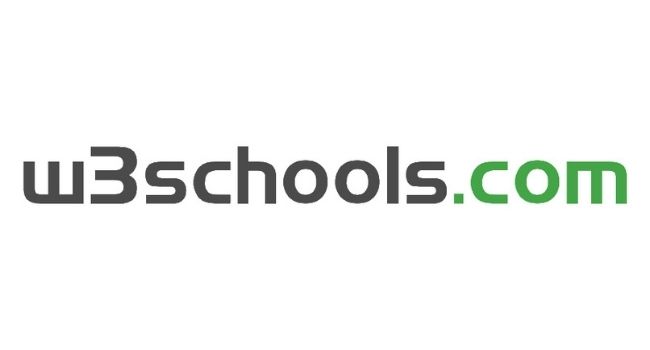 W3 Schools is a very popular online tutorial website for programmers. This learning platform offers various courses for different programming languages for free.
This website have rich contents on Java programming language. So if you are a novice Java programmer and wants to learn Java from very basic level then W3 Schools is a very good online platform where you can sharpen your Java coding skill.
W3Schools uses simple code examples and simple illustrations of how to use them. Their tutorials start from the basic level and move all the way up to professional references. They provides their online editor Try it Yourself, by which you can edit the examples and examine what works or not before implementing it.
Their Java courses contains many examples and exercises so you can learn Java in a better way. Click here to get started with Java Programming on W3 Schools for FREE.
6. Udacity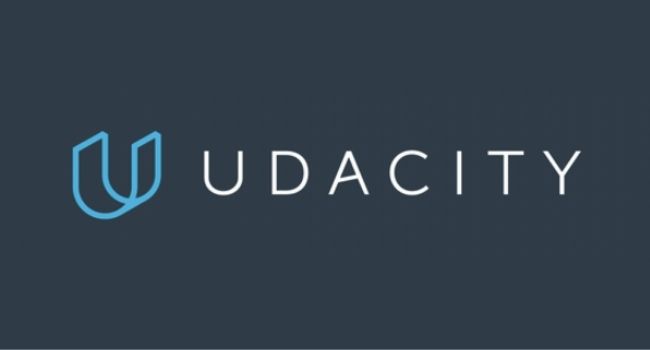 Udacity is also a best online platform where you can learn Java online for free. Udacity also offers various courses for different programming languages as well as for other nondegree programs.
Their free Java courses are excellent which will help you to learn Java from basic level.  Their courses included video lectures which is instructed by industry professionals. These courses also have lots of exercises so that you can master the Java coding skills, and it is one of the best site to learn Java online Free.
Some of their Java free online courses are following –
7. Treehouse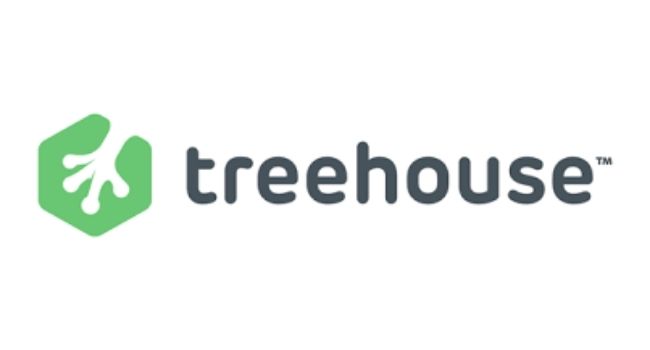 The another well known website to learn Java online is Treehouse. This website have many Java course for all levels such as beginner, intermediate and expert.
They offer 7 days free trials on Java courses and if you want to continue the advance learning then you can purchase their courses.
Treehouse taught over 260,000 people how to code and design. Interactive videos, practices, and more will help you to gain a deep understanding of all the Java concepts you choose to learn.
Some of their Java courses are following –
Apart from these course there are many other Java courses which you can access and learn Java online for free.
8. Geeks for Geeks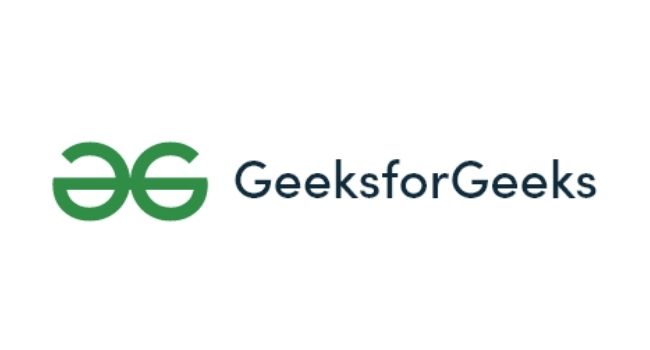 Geeks for Geeks is a well known programming website in the programming world. This website have a rich collection of good contents for programming languages. This platform is specially designed for geeks who wants to expand their coding knowledge and wants to achieve their dream coding jobs.
As the founder Sandeep Jain of Geeks Of Geeks says :
" This platform has been designed for every geeks wishing to expand their knowledge, share their knowledge and is ready to grab their dream job. We have millions of articles, live as well as online courses, thousands of tutorials and much more just for the geek inside for you. "
Their Java tutorials are excellent and well explained so if you are an absolute beginner in Java you can also learn Java very easily. As a programmer I have learnt a lot of programming languages from this website. They also provide IDE where you can run and test the codes.
Click here to get started with Java Programming on GeeksforGeeks for FREE.
9. Pluralsight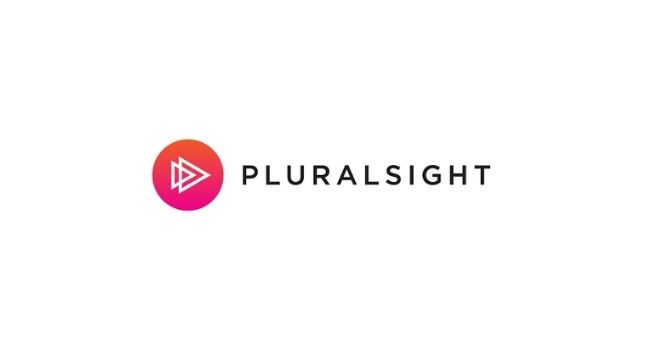 Pluralsight is also a very popular online platform to learn coding as well as other technology related courses. 1500+ authors work for Pluralsight.
They have many Java courses, tutorials and learning paths which will help you to take your Java skills to the next level. These courses are designed for every levels of Java programmers whether they are in beginning, intermediate or expert level.
They offer 10 days free trial so you can start your learning with free courses and then if want to continue then you can purchase their Java courses which are prepared by their expert authors and instructors.
Some of their top Java courses are following –
Apart from this there are several other Java Fundamental Courses available on Pluralsight that you can try, and enhance your Java coding skills.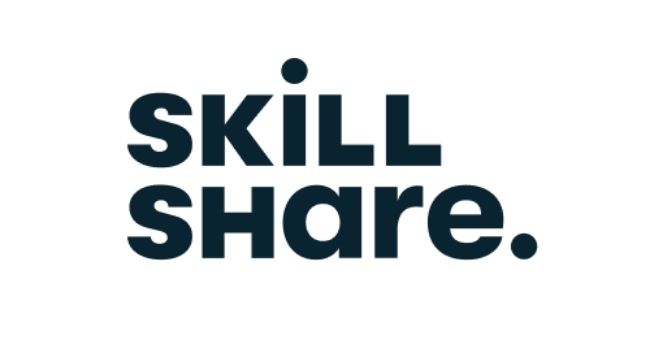 Skillshare is an online learning platform which offers various courses for programming languages. Apart from coding courses they also offers various courses on illustration, design, photography, video, freelancing, technology, business etc.
Their Java courses are designed for three class level- beginner, intermediate and advanced. You can enroll with them as per your level. You can also choose courses as per course length.
The best thing about skillshare is that their instructors are icons, experts and industry rock stars which helps you to laern Java and other things in a comprehensive and easy way.
So if you are a beginner Java learner then you can enroll in Java for beginners courses and if you are an experienced then you can do those Java courses which are designed for developing specific Java applications.
11. YouTube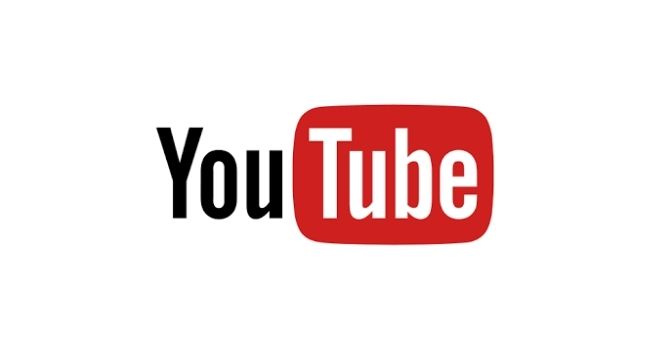 Youtube is a place not only for entertainment, TV shows, pranks or Music videos, but it is also very useful for students who want to learn something in a very easy and fun way. YouTube is the second most visited website after Google, and its popularity is growing day by day. It is the world's largest video-sharing platform, with over 35 billion visits per month.
There are several channels on YouTube where you can learn Java for free. Some of the best channels, according to my research, are listed below.
All these channels that I have recommended to you are the best for learning the Java programming language because the teachers have an excellent teaching style, and if you learn with all your efforts, soon you will have a strong command of Java.
Apart from all this, there are many such videos in which full tutorial of Java is combined in a single video. Some of which I am going to share with you.
Java Tutorial for Beginners [2020]
Java Tutorial for Beginners | Full Course
Java Tutorial For Beginners [2022] | Java Full Course In 11 Hours
Java Full Course | Java Tutorial for Beginners
It is very easy to consume video content, and its specialty is that if you do not understand at once, you can rewatch it again and again. Apart from this, YouTube has the functionality to download the video and watch it anytime as per your comfort, even without an internet connection.
So guys now  I am wrapping up this 11 Best Websites to Learn Java For Free post. I hope that now you got some ideas about where to learn Java online for free. These are some best online places to learn Java for free. And if you are learning Java from any other platforms which are not listed here then you can tell me your learning place in comment section. And to get these types of awesome posts stay tuned with Tutorials Field. HAPPY CODING!!!
Some Best Java Tutorials On Tutorials Field…