Are you trying to find the best screen recorder for windows 11? You've come to the right place! In this article, we will discuss the top three best screen recorders for windows 11, along with their key features.
Top 3 Best Screen Recorder for Windows 11
Wondershare DemoCreator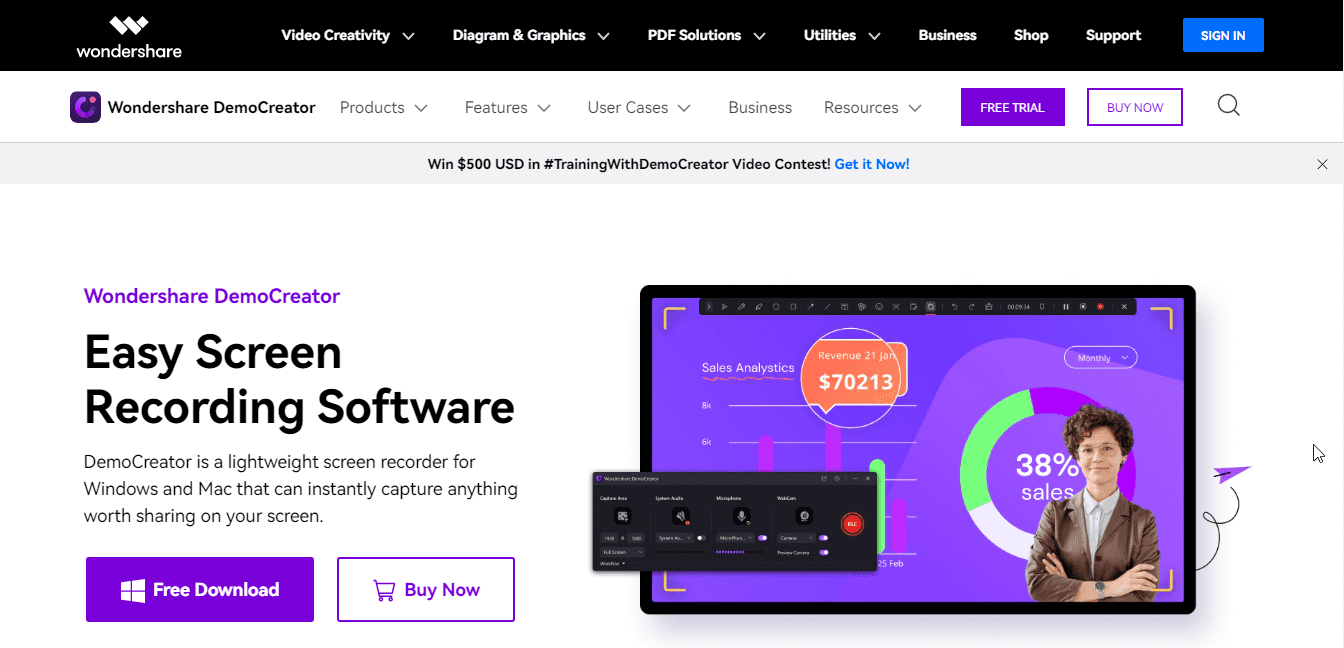 Wondershare DemoCreator is a very cool and comprehensive app that will allow you to record your screen and edit your captures right away with a few clicks. You can record everything on your PC's home screen as well as sounds from the the system, your webcam, and your microphone.
Besides this, it features numerous mouse-highlighting techniques and lets you draw or comment on anything on the screen in real time. Additionally, Wondershare DemoCreator makes it simple for you to zoom in and out of a specific area of your screen while recording.
Afterward. You can move into editing directly within the same software, where you can perfect your video and make it ready to be shared in no time. All in all an excellent app with many features, so make sure to click on the link below to check this screen recorder.
Bandicam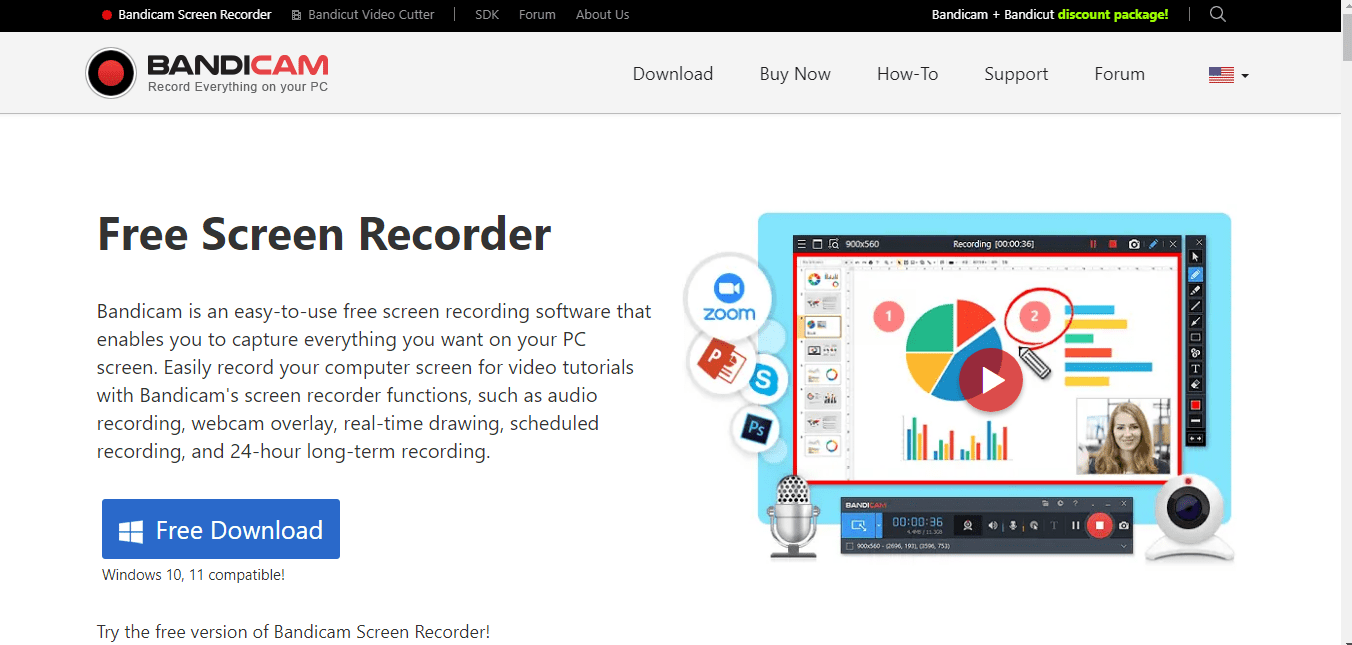 Bandicam, arguably one of the best and most popular screen recorders available today, is made for all users. It's easy to use and essentially has quite a few cool features, including selecting a specific area to record the the area around your mouse and adding mouse animations and effects.
Additionally it consumes fewer resources than the majority of apps that do the same functions and permits recording from external video devices such as webcams xbox playstation and other devices.
Unfortunately, the free edition only allows for 10 minutes of recording time each session, but this could be sufficient for the majority of applications, and you may even record multiple sessions if you like, so if bandicam is your choice of interest, make sure to click on the link below.
iToolShare Screen Recorder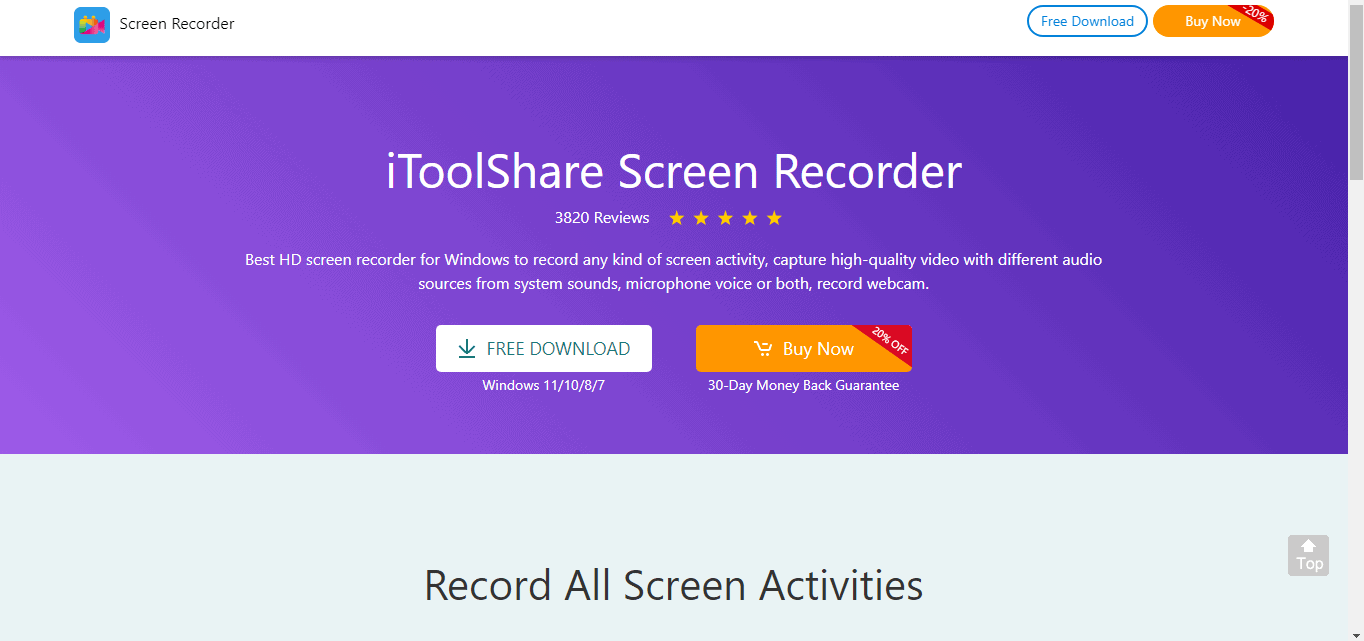 iToolShare Screen recorder is a professional tool that records any audio or video and captures the screen on your Windows/Mac. This screen recorder allows you to record any screen activity you wish with the original image/sound quality. You can use it to record online videos, Skype calls, and GoToMeeting. You can choose to have the screen full-screen or customized.
iToolShare Screen recorder can record audio from either System Audio or a Microphone with high-quality sound. With this tool, you will be able to create high-quality recordings of your screen activities with ease!
This iToolShare Screen recorder can save your recordings in MP3, WMA, and AAC formats. You can play back the audio in MP3, WMA, AAC, FLAC, Ogg, and Opus formats for easy playback. The noise removal and audio quality improvement features help you to get the best possible sound quality. You can test the audio before recording begins to ensure you get the highest quality output.