Choosing a good web hosting provider is essential for your business that ensures the reliability and high performance of the website. With so many options available in the market, it is easy to fall for the cheapest option, but web hosting should be considered as an investment for your business, and neglecting the right hosting provider can lead to a disastrous impact on your website or business.
Here are some of the points you need to consider while choosing a web hosting provider.
Why Good Web Hosting is Important | 5 Reasons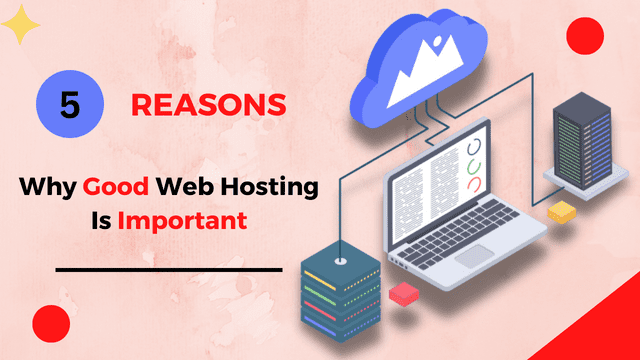 #1 Less Downtime
Websites can go down for several reasons like poor website coding, or unreliable hosting can also be the reason so first and foremost, a good hosting provider should ensure that your website is always available online to users.
A reliable hosting provider will have a high uptime guarantee, typically 99.9%, which means your website will always be accessible to your users all the time. Downtime can significantly impact your website and lead to lost traffic as well as people will lose interest in your website and drive them away.
Consider opting for Fusion Arc Hosting if you are looking for a reliable and fast WordPress Hosting provider with Affordable plans and excellent customer service.
#2 Fast Loading Time
Another thing you need to consider while choosing a web hosting provider is fast loading time, which is one of the major factors of search engine optimization. A fast-loading website provides a better user experience, increases user retention, and helps decrease your website's bounce rate.
A web page that takes too long to load (especially longer than 3 seconds) is very annoying for the users, and the users will likely give up and click away. So while choosing the hosting provider, you must ensure that they provide a fast loading time.
#3 Better Customer Support
A Solid customer support is one of the important factors you need to consider while choosing a web hosting that offers you excellent customer support if you are having any problem with your website because even if you are comfortable with web development and technologies, there are certain things you don't have control over.
They should offer 24/7 support with knowledgeable customer care executives if you need their technical support over anything.
#4 Scalable
As with an increase in your website traffic, you'll want to look for a hosting provider that is ready for your growth, which means they must have necessary hosting plans that you can upgrade to so that you don't have to migrate your website to another hosting providers which is a very time-consuming process as well as very technical and sometimes it may cause to break your website.
So while choosing the hosting providers, make sure they provide scalable packages or different hosting plans that can provide the necessary resources to help you handle traffic spikes.
#5 Better Security
Security is another important aspect when choosing a web hosting provider. You'll want to look for a hosting provider with a secure IP address that enables HTTPS on your website.
This way, any information which is going through your website gets automatically encrypted and hidden from the outside world, including hackers, and they will not be able to gain access to the sensitive, personal, or private information from your website.