There's no denying that migrating to the Atlassian cloud is complex. It requires careful planning, good communication and project management to ensure the seamless execution for your team and business. There are many factors to consider, including data migration, user authentication, and integrations.
The process can be time-consuming and frustrating and requires a lot of effort to complete the task. Here comes the Sentify, which reduces the migration frustration for you and thus helps in less effort and less time consumption in migrating JIRA or Confluence to the Atlassian cloud.
Benefits of Moving JIRA or Confluence to Atlassian Cloud
There are many benefits of using the Atlassian cloud for your JIRA or Confluence server. Some of these benefits include:
-You will have access to the latest features, improvements, security updates and functionality as soon as they are released, without having to wait for a manual version upgrade.
-You will be able to take advantage of Atlassian's world-class security and compliance features.
-You will be able to scale your Atlassian cloud instance up or down as needed without having to worry about capacity planning.
-You will have access to Atlassian's award-winning customer support.
When you first look at the price of Cloud, it might seem like it's more expensive than Server. But when you look closely at the hidden costs of things like maintenance and hardware for the Server, you realize that Cloud is more cost-effective in the long run because Atlassian Cloud takes care of all that for you.
Plus, with all those other things off your plate, your Cloud bill is just your subscription fee and administration costs – which are usually lower than what you would pay to manage everything yourself.
Why use Sentify for Migrating JIRA or Confluence to Atlassian Cloud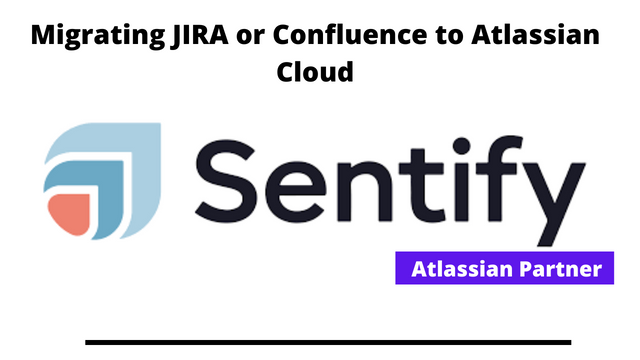 If you're looking to migrate your Atlassian products to Atlassian Cloud, it's always best to use an Atlassian partner. There are often pre- and post-migration steps that need to be completed, and without experience, finding solutions can be time-consuming and frustrating. Sentfiy, as an Atlassian Partner with their experience, can solve most issues quickly and smoothly.
They work closely with the Atlassian Cloud migration team, so they can resolve any issues you're having much faster than if you try to fix them on your own.
For more information about Atlassian cloud migration, you can visit their official website sentify.co and request a questionnaire.
Contact Details
Website – https://sentify.co
Industry – IT services and IT consulting
Founded – 2007