Are you looking for the app development companies in Melbourne then you have come at the right place. In this post, I am going to discuss about 5 such Melbourne App Development Company, which I have found after a lot of research.
What Makes a Great App Development Company?
When it comes to developing apps, there are many things that need to be taken into consideration. However, a great app development company will understand the importance of understanding their clients and knowing what they want.
There are many different factors that should be considered to create a great app development company that serves the needs of its valuable customers. A great app development company will know how to create an app that is functional and aesthetically pleasing. They will also know how to work with the client and be able to provide them with an estimate of cost and time frame of completion with ultimate customer satisfaction.
The 7 Things You Should Look for in an App Development Company
Choosing a company to develop your app is not an easy task. There are many things that must be considered, and it can be hard to know where to start. I have put together a list of the 7 key points you should keep in mind when looking for an app development company:
1) Do they have the skillset that you need?
2) Do they have experience with apps similar to yours?
3) What are their pricing rates, and how much time will they take to complete?
4) Are they responsive, communicative, and professional?
5) What is their team culture like?
6) How is their customer support system?
7) How do they handle the task that the customer gives?
So without further ado, let's have a look at the list of the top 5 app development companies in Melbourne.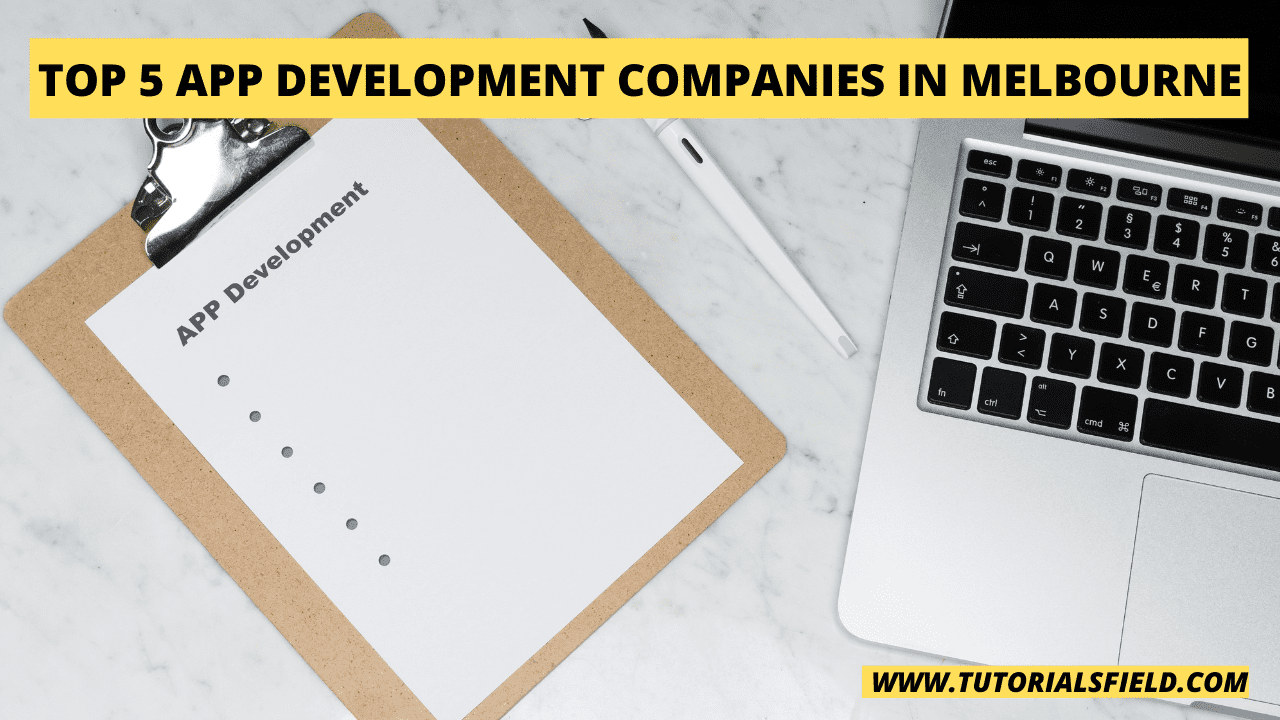 Hitori is one of the best Melbourne App Development Company. If you are looking for web or mobile-based applications for your business or enterprise, then you can check out their services. Their developers are highly skilled and provide a wide range of specialized app development and digital product design services.
Their skilled and professional App Developers help startups, and innovative enterprises enhance their productivity by turning their app ideas into working products. Their web and mobile app developers have worked and have experience in a wide range of industries and clients like Austin Health, Schweppes, Dulux, The Alfred.
Services Offered by HITORI
Mobile app developments
Web apps + cloud-based softwares
Enterprise mobility
Healthtech and Medtech
Website development
UX/UI design
Rest API development
Digital product design
Load testing
3rd party API integration

App design for both web and mobile-based applications
Fonded in 2008 and Dreamwalk is one of Melbourne's leading app development company. They create apps for startups and enterprises in iOS and Android platforms for clients of Australia and worldwide. Their professional and skilled app developers provide services to a wide range of clients from first-time entrepreneurs to fortune 500 companies, and all the app development process is done in Melbourne, Australia.
Services Offered by DREAMWALK
iPhone App development
Android App development
App Design
Mobile App UI design
No code App development
App maintenance and regular updation
UX and UI Design
Web App Development
Launchpad is another one of the great app development company on my list of top 5 app development companies in Melbourne and provides the best value app development in the Australian market. They provide IP Protection to keep your app idea safe using a password-protected management system. They don't only create apps for you but also offer long-term support and maintenance, Ongoing feature updates and help in the growth marketing of your app.
Services Offered by LAUNCHPAD
Iphone App development
Ipad App development
Android App development
Web App Development
UX and UI design for your App
Support and Maintenance
Growth Marketing
Product Updates
IP protection
Agile Development
Fonded in 2000, Wave digital is another Melbourne-based app development company that provides services like iPhone app development, Android App development, Web App development and many more. Wave digital company developers are the proper mobile app development specialists and consistently create quality applications for their clients. Their Melbourne-based app developers create high-quality mobile apps using the latest open source technologies.
Services Offered by WAVE DIGITAL
Mobile app development

iPhone app development
Android app development
Emerging Technologies

Web app development

Frontend app development
Backend app development

API integrations

Xero API Integration
Salesforce API integration
SCADA integration
Geographic Information System (GIS) integration

Cloud infrastructure
Founded in 2008, Vrinsoft is another reliable and one of the best award-winning app development company based in Melbourne. Their talented and skillful app developers design and develop Mobile based applications, whether be it iOS or Android. They provide services for startups and Business executives in Australia and worldwide. They don't only create apps, but they provide all the services to make your app popular and attract new users to maximize your revenue.
Services Offered by VRINSOFT
iOS App Development
Android App Development
Hybrid App Development
Cross-Platform Development
UX and UI Design
Web Development

Ecommerce
CMS
Custom Development
Shopify Development

Digital Marketing

SEO
Paid ads Media
Social Media
Content Writing

Web Testing
Software Testing
Conclusion
Choosing the best Melbourne App Development Company isn't an easy task! You need to find one that can help you with your business or personal needs. There are many aspects to consider. You need to consider their expertise in the industry, their experience, and their price, and That's why I have created the list of top 5 companies that can fulfil your need. I hope you have liked the Article and Thank you for Reading it.