Are you searching for a Google Analytics alternative? Then you have come up to the right place. In this article, I will introduce you to Vantevo analytics. This complete and powerful analytic tool provides features of google analytics as well as some additional features that make it the best fit for your business needs.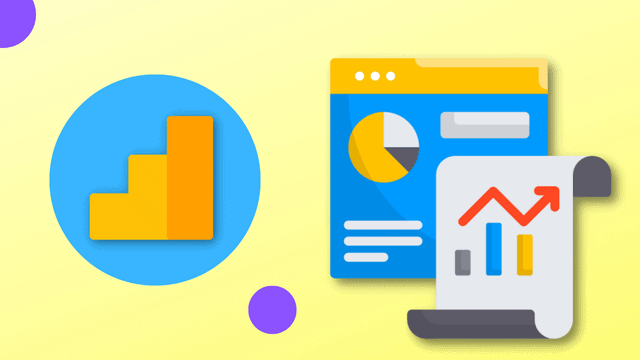 But before we dive into Vantevo, let's first discuss some of the reasons why you might consider using an alternative to Google Analytics.
Limitations of Google Analytics
While we know that Google Analytics is the most used and popular analytics tool, there are better options for some scenarios because of certain limitations.
Here are some reasons for seeking out an alternative of Google Analytics.
Data Sampling and Limited Data Reporting
Google Analytics may use Data Sampling for websites with lots of traffic, which can lead to inaccurate informations.
Unwanted Informations
While Google Analytics is generally effective at excluding most robot activity from its user tracking, it is not foolproof and some robot visits may still be included in your reports.
Setting Up Certain Trackings Additionally
Google Analytics is able to track standard web pages automatically, but tracking actions such as file downloads or clicks on external links requires additional setup. This can be done through the use of an additional tool Google Tag Manager, but using this tool requires additional training, and it is highly technical.
Lack of Dedicated Customer Care and Support
By default, Google Analytics comes as free, and no individual customer support is provided, making it hard to set up and maintain your website, which is a complex and time-consuming process. To get help, you can go through the online documentation and community forums, but it can be very challenging to sift through the information and determine what is still relevant and applicable.
Concerns over Data Privacy and Security
One of the limitations of Google Analytics is that it collects user data, and there are concerns that Google may use the collected data to target ads or sell to third parties.
Transition from Universal Analytics to Google Analytics 4
As of July 1, 2023, Google announced that Universal Analytics will no longer process new data in standard properties. You need to switch over to a Google Analytics 4 property, which can be very frustrating and include the potential loss of historical data.
Features of Vantevo Analytics
Vantevo Analytics is a feature-rich and secure website analytics tool that stands out in the market. In this section, we will delve into some of the standout features of Vantevo Analytics.
Compliant with 
GDPR
One of the main features of Vantevo Analytics is that it does not use cookies or collect personal data. Their servers are hosted in the EU, and they are based in Italy therefore, no cookie banners are needed as their platform is privacy-focused and 100% GDPR compliant.
Simply Powerful
Vantevo Analytics is very simple to use because of its intuitive user interface, which is very easy to understand, even for an inexperienced user.
With a few targeted clicks, you will be able to monitor the performance of your website and get all the necessary details about your visitors. This web traffic analysis can be easily integrated with any web and back-end platform.
Even if you need help with using their platform, you can use their documentation to get all the information related to any queries you are searching for.
Lightweight Script
Speed is one of the Major factors in search engine ranking. A faster-loading website keeps visitors engaged and has a better ranking, which means more traffic and conversions.
Vantevo Analytics Script is around 12 times lighter than a regular Google Analytics tag, which helps eliminate any speed or performance issues to the website.
Data Protection
Vantevo Analytics ensures that you are the 100% owner of your data and that the information collected is not shared with any third parties or advertising companies.
The data collected only gives you an idea about how the user behaves within your site; thus, you can implement strategies accordingly. The information collected is not shared in any way with advertising companies or monetised.
Advanced Ecommerce Tracking
Vantevo provides in-depth analytics for Ecommerce websites, which gives important information about what customers want, what products are most popular, and how the website can be improved.
Easily Import Google Analytics Data
As of July 1, 2023, Google announced that it will delete statistics from all websites. For this reason, Vantevo provides a Google Analytics statistics Import tool which can easily and intuitively import the Google Analytics data, so you don't have to worry about losing any data.
Conclusion
In conclusion, Vantevo Analytics is a powerful and secure analytics tool that offers many of the same features as Google Analytics with some additional features and strongly focuses on data privacy and security so that your data is not compromised.
Overall, If you're considering a Google Analytics alternative, Vantevo is definitely worth checking out.