If you're looking to create a website, then choosing the right tools to make your website can make a massive difference, and if you are looking for the best website builder software n 2023, then you have come up to the right place.
With plenty of options available in the market, choosing the right one that fits your specific needs and goals might be difficult. To help you out, In this article, we have compiled a list of the 3 best website builder software in 2023, and this will make it much easier for you and make an informed decision about which one to choose.
Before we move into the list of the best 3 website builder software, let's first understand what a website builder software actually is.
What is a Website Builder Software?
A website builder software is a program or tool that allows you to build a website with little or no coding knowledge using drag-and-drop features. These tools usually offer options for adding custom domains, hosting, pre-built themes, and more.

With a vast range of templates and customization options, you can easily create websites with user-friendly interfaces within minutes without needing to hire an expert designer or web developer.
3 Best Website Builder Software in 2023
#1 Wix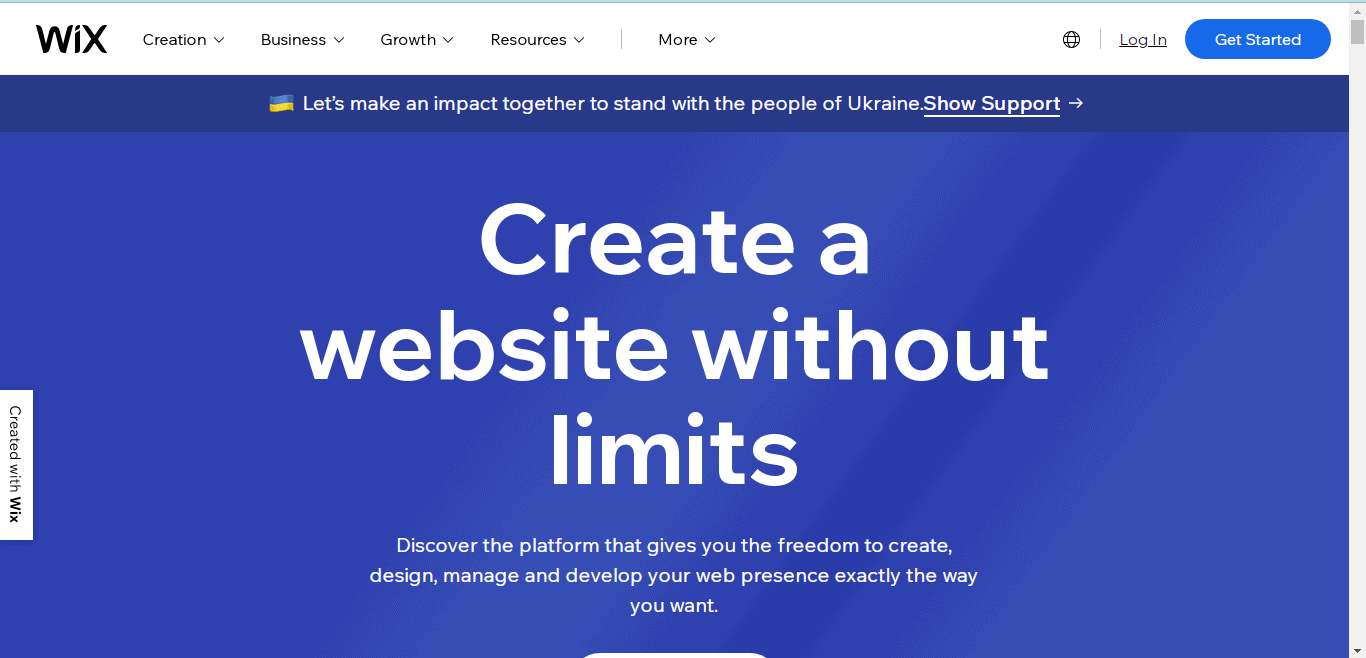 With over 200 million users across 190 countries worldwide, Wix is the first website builder on our list. With its beginner-friendly user interface and drag-and-drop feature, you don't have to be an expert in coding to create a beautiful, professional-looking website quickly and easily.
For creating websites in different niches, It offers more than 800 design templates that allow you to design and customise the website as per your need.
Wix makes it easy to add powerful features to your website without needing any coding knowledge. With more than 300 app integrations available, you can easily add the features you need to make your website stand out. Plus, there are built-in SEO tools to help you improve your site's ranking in search engine results pages (SERPs).
#2 Squarespace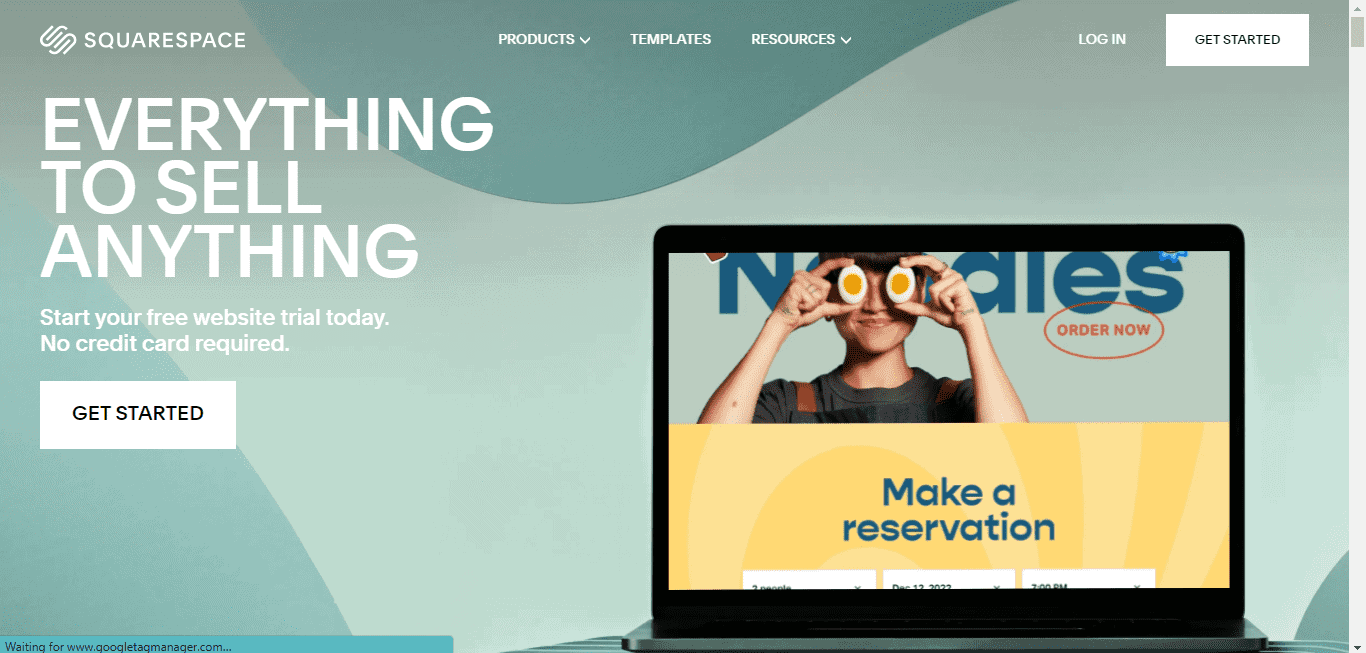 Squarespace is another website builder that allows anyone to create beautiful and professional looking website easily and quickly.
It is an all in one website builder which is great for photographers, artists and anyone who loves design and lets you create stunning designs with its intuitive interface.
With built-in email marketing, SEO tools, unlimited storage space, responsive site templates, supportive live chat, integration with online tools such as G suite and Paypal and more, Squarespace gives you everything you need for your business to succeed and you can certainly create a beautiful, SEO-optimised website in no time without having prior coding knowledge.
Related Article : Read about the Squarespace Alternatives at Web Tools Advisor.
#3 Weebly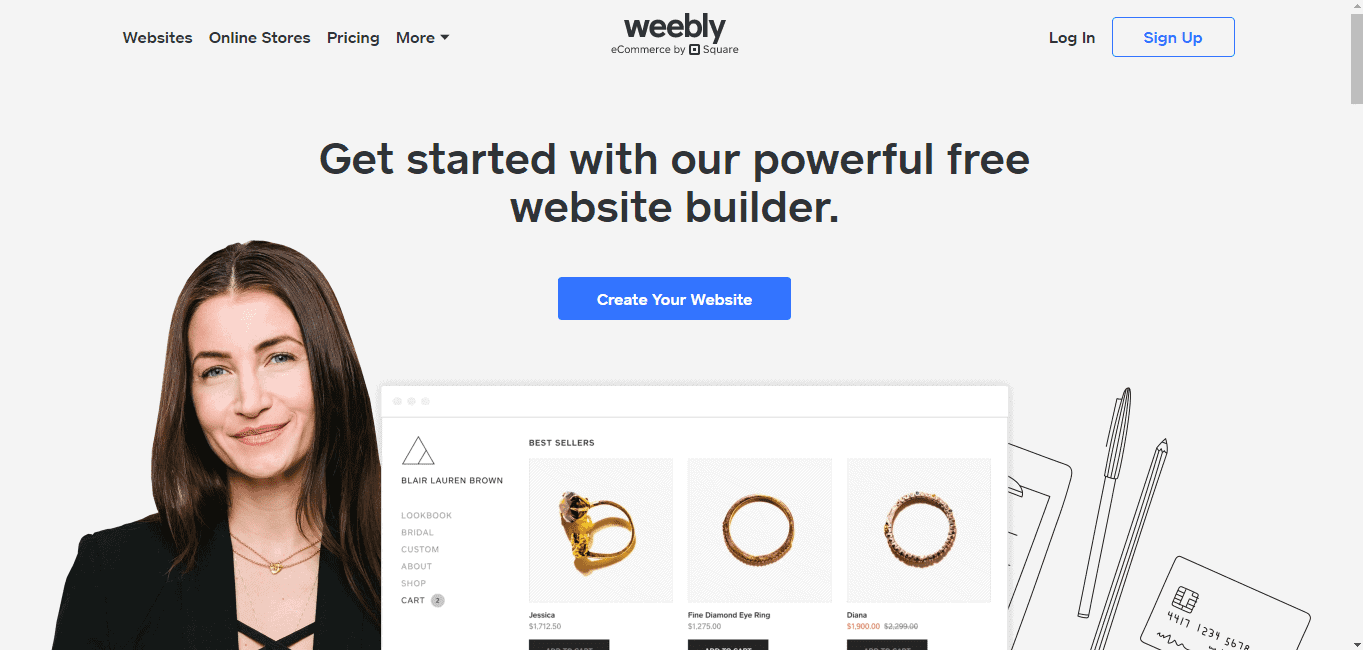 With plenty of website builders available online, Weebly is another pick on our list. With a simple and beginner-friendly drag-and-drop editor, Weebly aims towards people who don't have any coding knowledge to build their website. With its intuitive user interface, people can make beautiful and professional-looking websites in no time.
Weebly offers plenty of features including, Easy to use editor, unlimited storage and bandwidth for most of its plans, a built-in-blog, SEO tools, Email and marketing tools, a mobile responsive site, E-commerce features, Free SSL Security and more, which makes it one of the great choice for creating a beautiful looking website with no coding knowledge.
Its free forever plan and premium plans starting at $6 per month make it one of the market's budget-friendly website builders.
Conclusion
To conclude, creating a website used to be very difficult and complex. You needed to be an expert in coding and web development. But now, with so many website builders out there, life has become much easier. You can easily create a beautiful and professional-looking website without any coding knowledge.