Are you searching for the Best PCB Manufacturer in the world, then you have landed at the right place. A printed circuit board (PCB) is a thin, flat board with electronic components etched onto it. The PCBs are usually made from a rigid material such as fiberglass or epoxy resin.
So in this post, we will talk about the best PCB manufacturer company in the world, APCT and why you should choose them.
What is Printed Circuit Board (PCB) ?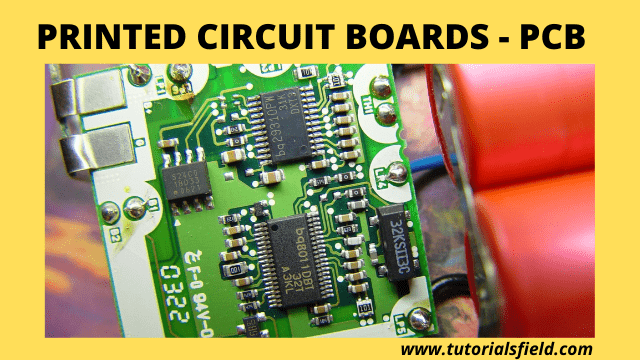 Printed circuit boards are a type of PCB that has metal traces on the board's surface. These metal traces connect all the electronic components and provide a path for electricity to flow through. The primary function of PCBs is to serve as a base for electronic components, such as resistors, capacitors, inductors and diodes. The metal on the PCB provides electrical connections between these components to work together in an electric circuit.
PCB has become an integral part of our lives, from home appliances to medical equipment, from toys to cars, from computers to satellites.
What is a PCB Board Manufacturer?
A PCB board manufacturer is a company that makes printed circuit boards. They do this by using a PCB manufacturing process.
The process starts with the customer giving the PCB board manufacturer their specifications for the product. The specifications include what materials to use, how many layers to have, what kind of solder mask they want, and other factors.
The customer can also ask for custom circuits or components embedded in the board. Once they've given all of these details, the PCB board manufacturer creates a design and sends it to the customer for approval before production begins.
Once production has started, it's up to the customer to approve each step of progress before continuing to the next one. If there are any problems with any step in production, then they'll need to be fixed before.
What are the Key Factors to Consider When Selecting a PCB Board Manufacturer?
Choosing a Best PCB Manufacturer is not an easy task, and it can be challenging to know where to start with so many options available.
1) Price: When it comes to price, there is no one-size-fits-all solution. The best way to go about this is by looking at the cost of the board in relation to its size and complexity. For example, if you are looking for a simple board with few components, then you may be able to find a cheaper option than if you were looking for something more complex with many components.
2) Quality: Quality is another factor that needs consideration when selecting your PCB Board Manufacturer. You want your boards to be made from quality materials.
3) Company's Reputation: Ensure the company has a good reputation. If a company's reputation is not upheld, then it stands to lose a lot of potential customers. In today's competitive economy, companies rely more on their professional reputation and less on price to attract clients. A good reputation can help the company gain more trust from consumers and increase brand loyalty among its customers.
4) Time : Consider how much time it will take to manufacture your product and how much it will cost.
APCT, Best PCB Manufacturer of High Reliability Printed Circuit Boards. They have produced a business model that has successfully differentiated them from the printed circuit board manufacturing industry competition.
APCT President and CEO, Steve Robinson, has been in the printed circuit board industry since 1971. After years of working as a manager with a large global manufacturer, he found that the culture did not necessarily match his values and decided to "get back to basics." In 2008, he acquired Advanced Printed Circuit Technology and formed the APCT.
The company features 4 total manufacturing sites: Santa Clara, their headquarters located in the heart of the Silicon Valley; 2 in Southern California and 1 in Wallingford, Connecticut. Currently, the company has 180,000 sq. ft. of manufacturing space with over 500 employees.
The business model is sound, yet the difference maker is their people. Passion, Commitment and Trust are the characteristics that set APCT apart from their competition. With a corporate culture of Continuous Improvement, "Best in Class" Service, and detailed Engineering Support, their reputation for passion, commitment, and trust precedes them locally and throughout the world.
Their passion for what we do is necessary to deliver ultimate customer satisfaction. Their Commitment comes from fostering an environment of innovation and service to do whatever it takes to support their customers. They trust each other through teamwork and a positive attitude, solidifying their dependability and building their customer's trust in them. You will find no better option than their dynamic and innovative team. They are relentless in their efforts to eliminate obstacles of design, price, or delivery. 
These are the Cornerstones of APCT
Passion – To Provide Ultimate Customer Satisfaction
Commitment – To Service and Execute With High Reliability
Trust – To be earned by Actions
Business principles I learned in 1971 remain successful today: Respect the people you work with; Offer unconditional customer support; Keep things simple and honest."

Steve Robinson

President/ CEO
Conclusion
So guys, I am wrapping up this post and if you need help finding a best PCB manufacturer for your needs, feel free to contact them at any time.