Hello friends, and welcome to another blog! Today, we will be talking about the features of SocketTime, an innovative automotive repair management tool that helps with real-time scheduling, improving CSI (Customer Satisfaction Index), and maximizing tech utilization and hours per repair order. So if you need a reliable and efficient repair management tool, read on to learn more about what SocketTime offers!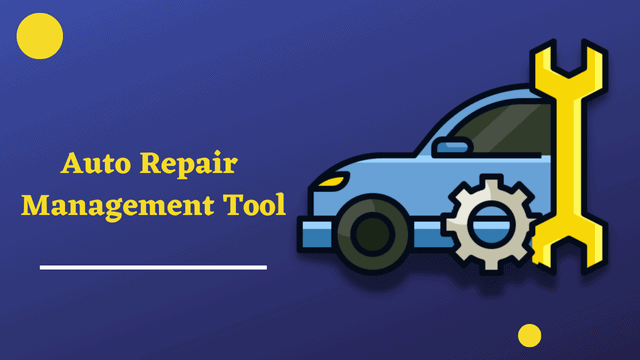 What is SocketTime?
SocketTime is a powerful Automotive Shop Management Tool that can help you streamline your business and take it to the next level. With SocketTime, you'll have all the information you need at your fingertips to make informed decisions about your auto repair business. Plus, SocketTime offers a suite of features designed to help you manage your business more effectively.
Features of SocketTime
SocketTime offers a variety of features to make your life easier, including:
Maintain Higher CSI Score
SocketTime helps you keep your gross profit by avoiding discounts and issuing coupons. It's powered by creative logic and seamlessly integrates with your dealer website, customer portal, service CRM and call centre. This helps you retain customers better and maintain higher CSI scores.
Integrated Chat
SocketTime provides a faster and more efficient way for your team to communicate, saving you time and money. By cutting out unnecessary in-person visits for estimates or additional information, you can keep your team on task and improve your bottom line.
An average mid-sized shop with 15 technicians can save nearly $500,000 per year in lost productivity with SocketTime's Integrated Chat.
Multi-point Inspection
Keep your team organized and up-to-date with real-time MPIs from SocketTime. Their MPIs have been designed to make the customer experience smooth and easy for both the technician and the customer.
With their MPIs, the technician can communicate easily with the service advisors, dispatch, and the parts department for accurate costs and time estimates.
The customer is in control of their service once they open their Inspection report and added services update in real time to update scheduling and recalculate completion times, alerting dispatch which jobs have been displaced.
Reduce Software Fragmentation
SocketTime helps reduce software fragmentation by allowing departments to work together seamlessly. It is designed with customers, managers, service advisors, and parts advisors in mind, so every feature and function is driven by the needs of dealers.
The software is completely customizable, and all features and operations can be adjusted by dealer group, individual rooftop, department, or individual permissions.
Integration Partners
SocketTime is designed to be modular, so it can easily be expanded to meet the unique needs of your business instead of the other way around. SocketTime is constantly expanding its list of integration partners to make it easier for you to integrate with your existing tools.
If you have a particular need, reach out to their integrations team, and they'll be happy to discuss your requirements and find a solution.
Real-time Status Updates
Sales and service need to work together to provide the best possible experience for customers. When a customer has outgrown their current vehicle, it's important to let a sales professional know on time so they can provide the best possible service.
With SocketTime's real-time status updates, you can know when a customer arrives, that's been flagged for potentially upgrading while they're in. This way, you can meet the customers' expectations and provide them with the best possible service.
Some other cool features of SocketTime include:
Realtime Scheduling
True Capacity Scheduling
Intelligent Dispatching
Multi-Day Job Scheduling
Internal Chat
Self-Adjusting MPI Approval
Photo Inspection Reports
Communication Boards
Adaptive Transportation Logic
Multi-Store Sibling Relationship
Upfront Recall Notice and Scheduling
Internal Recon Management
Conclusion
SocketTime is an invaluable auto repair management tool for any shop that wants to keep up with the ever-changing automotive industry. Its easy-to-use interface and comprehensive array of features make it a great choice for shops of all sizes.