Choosing the right website hosting service is a very important step for your website as it lays the foundation for the success of your online business.
The right website hosting service ensures that your website is always available to your visitors, loading speed is fast, security is good, and it also provides good customer care support so that if you ever have any problem with anything, they are always available to solve your queries.
On the contrary, a poor web hosting can bring a lot of negative impacts on your website, such as slow loading speed and frequent downtime, which is also very bad for search engine optimization and can affect your Google rankings.
In this article, we will discuss about 4GoodHosting, which is one of the Best Web hosting service providers in Toronto and provides a wide range of hosting services with lots of features.
What is 4GoodHosting?
4GoodHosting is a top-quality Canadian web hosting service provider, offering VPS hosting, free domains, enterprise-level spam protections and an impressive website builder. Their core server banks are located in Vancouver, British Columbia, and Toronto, Ontario, Canada, in state-of-the-art facilities.
Their redundant high-speed fiber connections guarantee that your visitors will access your website quickly without having to wait more than a small fraction of a second. Their exceptional customer support team is always available 24/7 to help you with any query you may have.
Features
Easy Site Management
4GoodHosting backend provides each network administrator with a highly intuitive control panel interface. This allows you to have greater control over the functionality of your websites for the best experience.
You can easily manage and modify your website files, create file transfer protocol (FTP) accounts, set up an email account with an email address, install custom WordPress websites, and more.
In addition to all these 4GoodHosting also offers an optional website builder application that lets you build your professional-looking website in minutes using an intuitive drag-and-drop user interface with 100s of templates to choose from. With this website builder, you can create a beautiful website in minutes without any prior experience or design skills.
Fast Loading Speed
4GoodHosting's server architecture is designed for quick and reliable loading of your personal website, e-commerce site, or any other type of website.
It doesn't matter how much content your website has or how complex its configuration is. 4GoodHosting can handle it and provides you with the exceptional site loading speed, which will help enhance the user experience of your website.
24/7 Technical Support
4GoodHosting's customer service team is always available to help you with any hosting issue, whether you're running a professional website or just a blog. They're friendly and quick to respond and can help you with anything you need, day or night. Customer support is available 24/7/365 on their live chat hotline.
SSL Certificate
GeoTrust provides 4GoodHosting with secure sockets layer (SSL) certifications to help build brand recognition and loyalty. SSL certification provides data encryption, ensuring your site is trustworthy for visitors, especially compared to a shared server website.
Money-Back Guarantee
Another great thing about the 4GoodHosting service is that the company offers an uptime guarantee as well as a 30-day money-back guarantee to new users. If you are unsatisfied with their web hosting service at any time during your website migration or while using their server resources, you can notify one of their customer support representatives for a full refund.
Daily Backups
4Good Hosting is dedicated to providing its customers with peace of mind by ensuring their data is safe and secure. One of the key ways the company achieves this is by offering daily backups with all of its hosting plan packages without charging any extra fees.
With this feature, 4Good Hosting automatically backs up all of your website data daily, ensuring that even if something were to go wrong, you could quickly restore your website to its previous state.
Pros of 4GoodHosting
✔️ 24- hour customer support
✔️ Free domain registration in Calgary
✔️ Multi-core servers with great bandwidth
✔️ Fiber-connected servers
✔️ Highest possible RAM and disk space
✔️ Standard monthly plan $5.95
✔️ 36-month plan (3-year annual payments. lowest price) $3.95
Pricing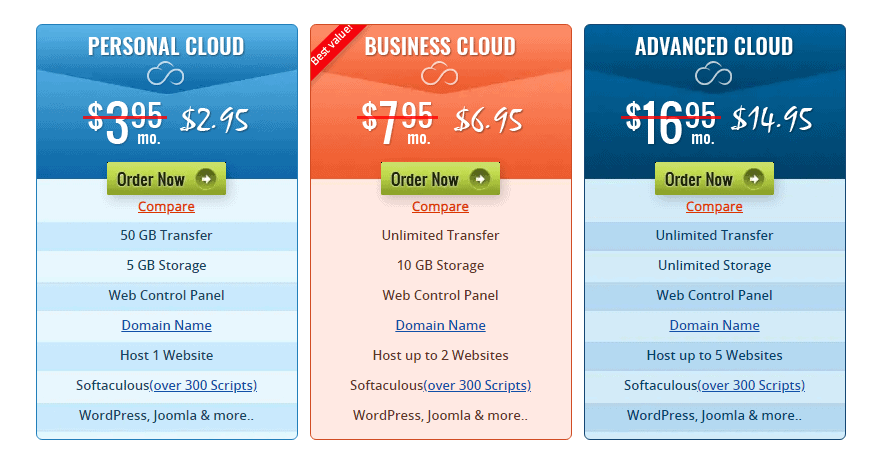 To learn more about their features and pricing Click here.